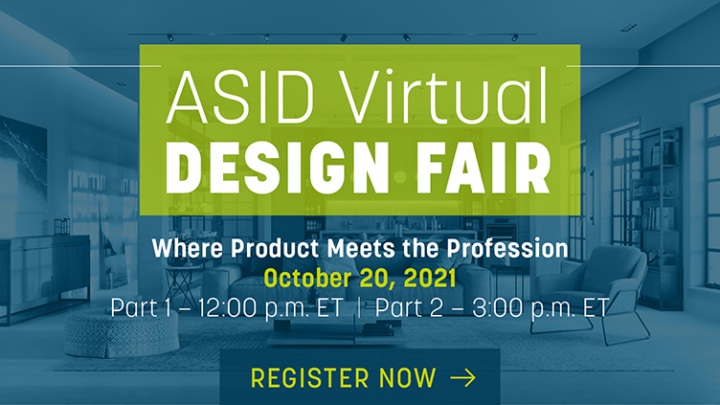 ASID Virtual Design Fair (Part 1)
Description
Looking for fresh new design ideas and just-launched products? The next ASID Virtual Design Fair on October 20 will be presented in two parts – Part 1 at 12:00 p.m. ET and Part 2 at 3:00 p.m. ET.
Hear from top industry innovators who will be sharing the newest releases, prhduct highlights, and trending topics. The Virtual Design Fair is your opportunity to connect with manufacturers, see new products, and understand their evolving brand stories. Grain product knowledge, industry insights, digital content, and social connection.
All ASID Virtual Design Fairs are FREE and open to everyone.