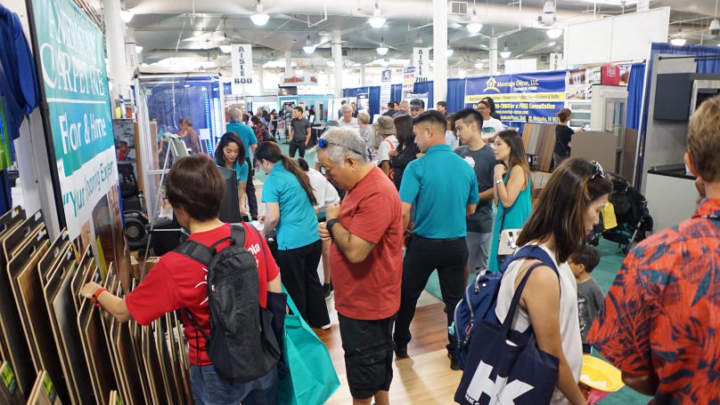 BIA Home Building & Remodeling Show
Description
Neal S. Blaisdell Exhibition Hall
Friday, August 10, 2018 | 5:00 - 9:00 pm
Saturday, August 11, 2018 | 9:30 am - 8:30 pm
Sunday, August 12, 2018 | 9:30 am - 3:30 pm
BIA-Hawaii's mid-year Home Building & Remodeling Show, draws approximately 10,000 attendees each year. BIA-Hawaii's exhibitors are licensed contractors and suppliers in compliance with State laws who have been reviewed by BBB and the Department of Commerce and Consumer Affairs for complaints. Attendees learn how to budget, design, plan for their projects by talking with exhibitors, attending seminars, and taking advantage of the hundreds of displays and examples at the show.

Parking at the Blaisdell is available for $7, however we highly encourage you to utilize parking and transportation alternatives as multiple events will take place over the weekend. In addition to McKinley High School, Straub, and other businesses in the area who offer validated parking, please consider using public transportation, car-share services, or getting a ride.
Our friends at the Hawaii Symphony Orchestra, who use the Blaisdell often throughout the year, have a wonderful list of parking and transportation options, here.
Admission:
One-day admission: $7.00 | Three-day pass: $10.00
Senior Sunday: $2.00 for seniors aged 60 and older (with valid I.D.)
Senior Sunday, August 12, 2018 only
Children 10 years and under free