President's Message
The Hawaii Chapter of ASID (American Society of Interior Designers), would like you to consider a sponsorship for the 2022 year. As a sponsor, you will have the opportunity to engage with our chapter members through events and sponsored activities along with being involved in your local design community. Our members are passionate about the power of design and include residential and commercial designers, industry representatives, educators, and students.
Please consider supporting the Chapter through sponsorships, you are what keeps us going and allows us to have a significant program for our members.
All sponsorship options are available via the PayPal dropdown menus below. Be sure to fill out the form and upload your logo.
Christine Reimer
ASID Hawaii Chapter President
Original Illustrations by Bonnie Gao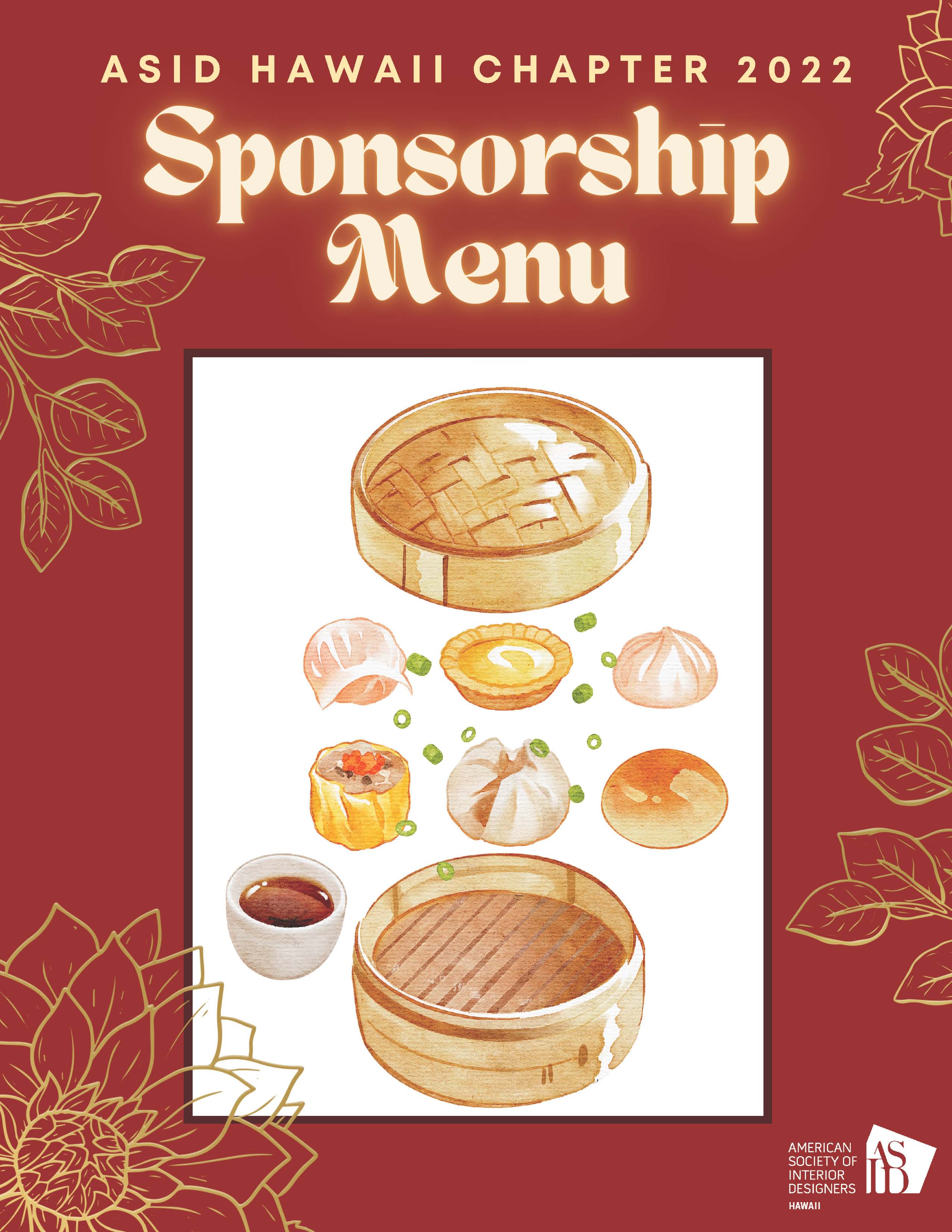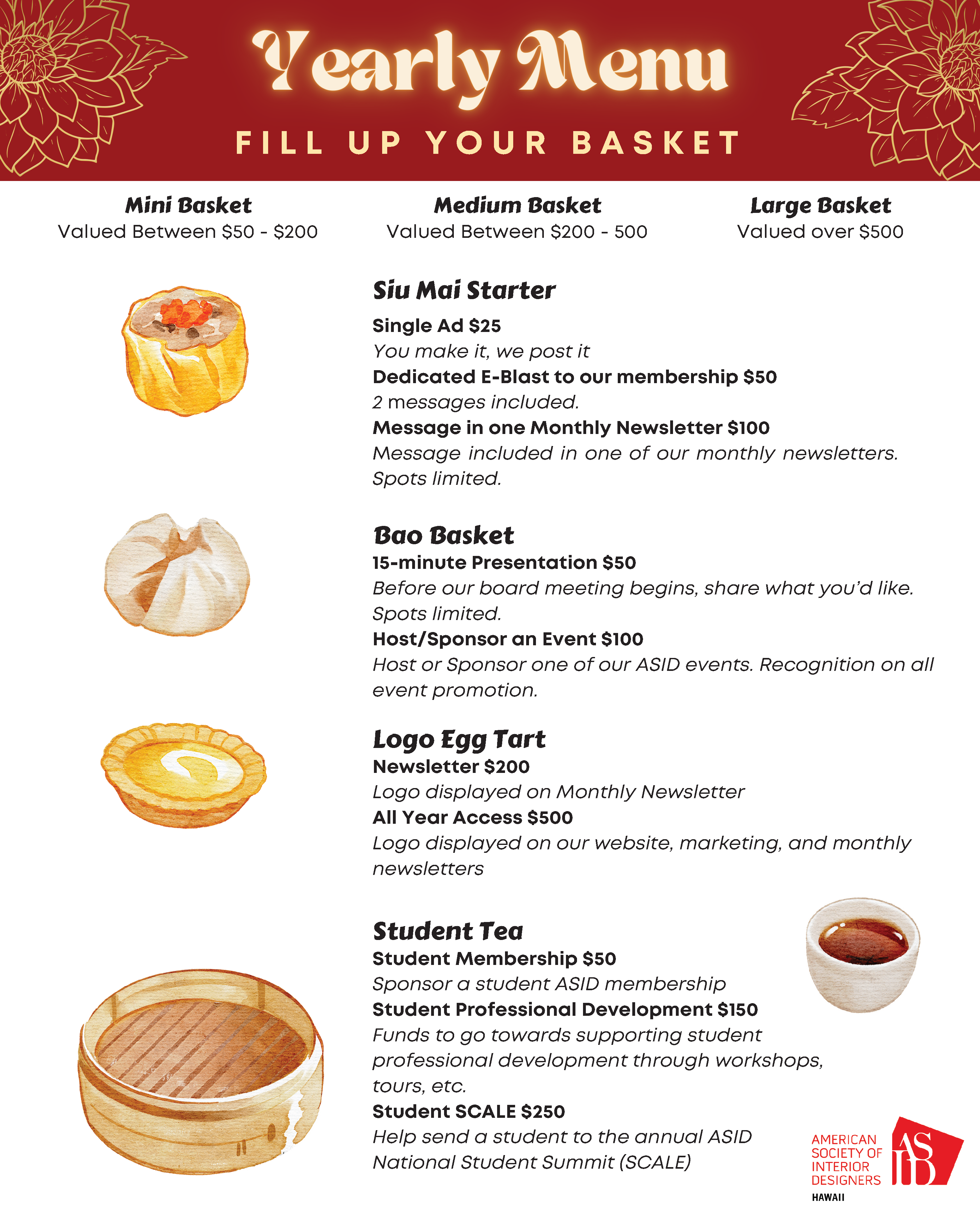 Please use dropdown menus to select your options. Don't forget to fill out contact information form and to upload your logo. Mahalo for your support!
Original Illustrations by Bonnie Gao