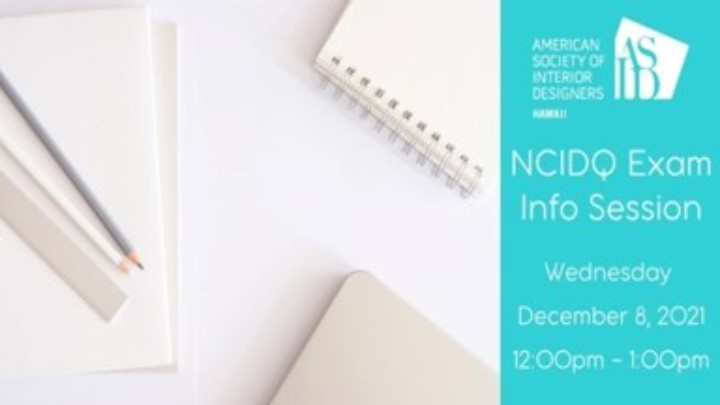 NCIDQ Exam Info Session Event
Description
Join CIDQ + 3 recent NCIDQ Certificate Holders to learn all about the NCIDQ Exam – how to apply, why it's important, and recent updates.
We'll cover the basics + the 3 NCIDQ Certificate Holders (who are all Ambassadors) will share about their exam experiences (insights, strategies, study tips, etc.).
Registration will close Monday, December 6, 2021.
Speakers
Kimberly Woods – Director of Engagement at CIDQ

Aaron Codden – NCIDQ Exam Ambassador; 2021 NCIDQ Certificate Holder

Bridgett Weaver – NCIDQ Exam Ambassador; 2020 NCIDQ Certificate Holder

Kendall Dunwell – NCIDQ Exam Ambassador; 2020 NCIDQ Certificate Holder