E-Newsletter: March/April 2023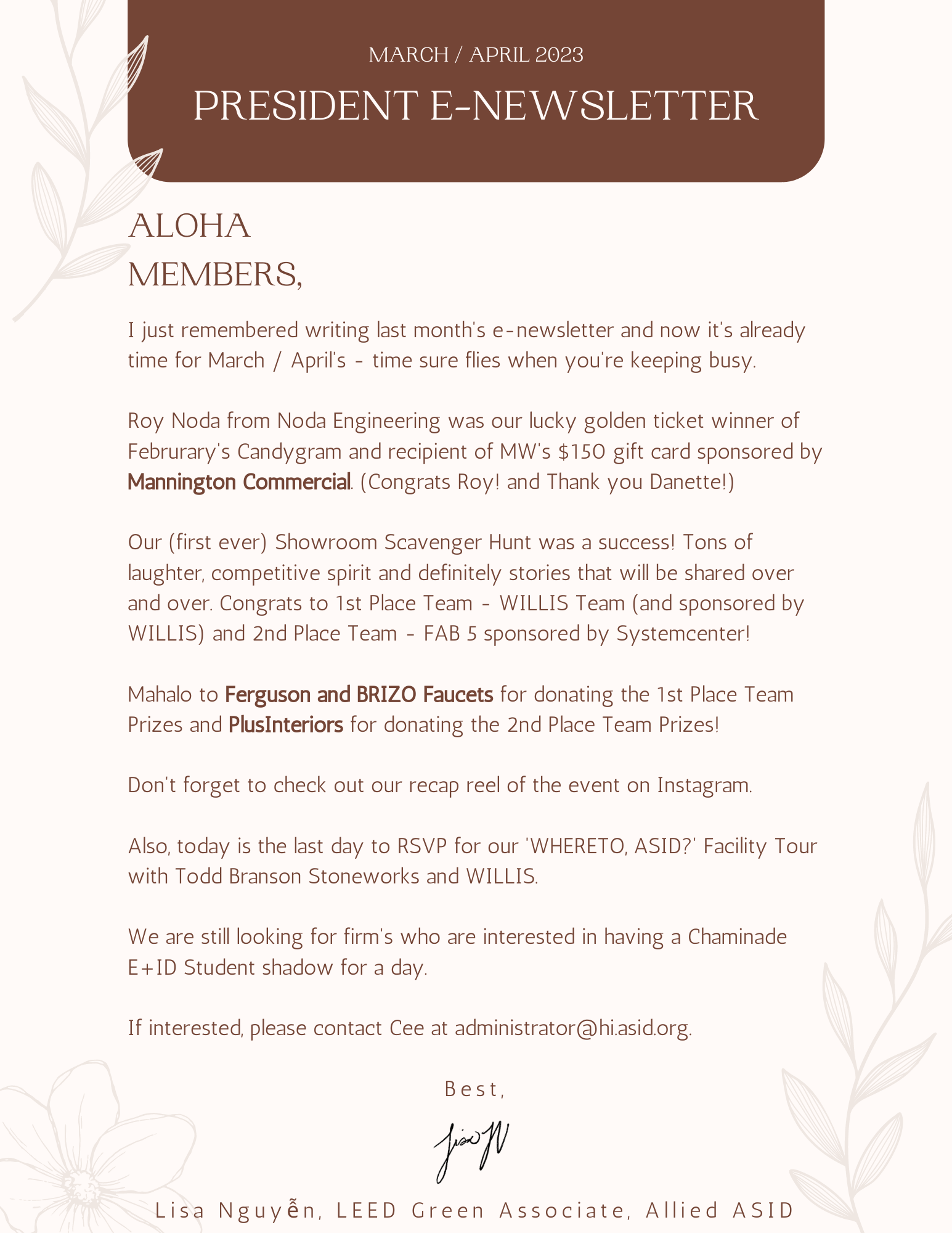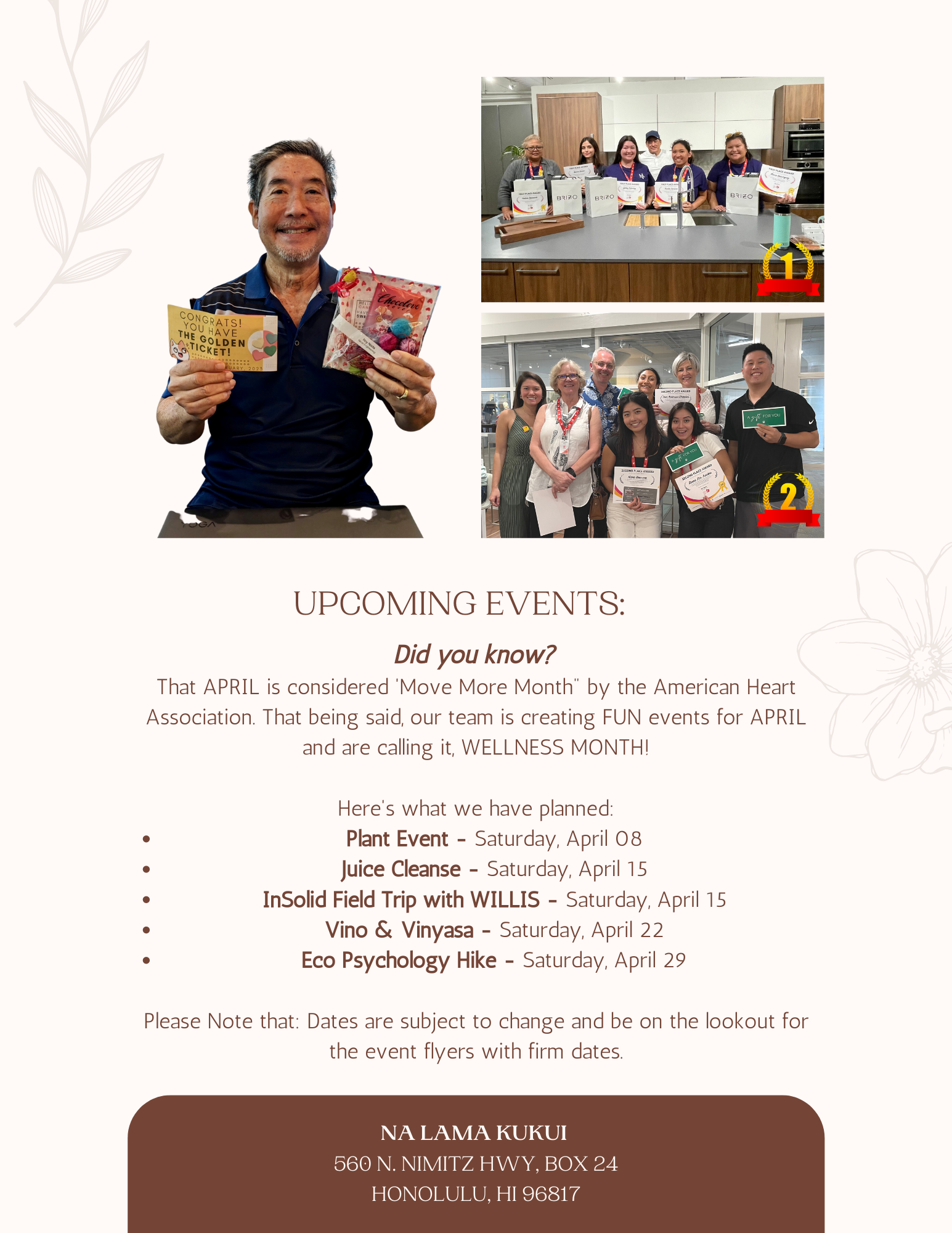 ---
Election Results
Mahalo to the chapter nominating committee members Christine Haines, Danette Hoe and Chuen Yee for their assistance. We would also like to thank the candidates and chapter members for participating in the election.
The elections were conducted in accordance with ASID election procedures and the voting summary has been reviewed and approved by the chapter nominating committee.
The newly elected board members are:
President-Elect: Vacant
Finance Director: Vacant
Professional Development Director: Matt Klein, Industry Partner
Communications Director: Johanna Robison, Allied ASID
We are still seeking candidates for President-Elect and Finance Director. Just a reminder, Associate ASID and Industry Partners are now eligible for all director positions including President-Elect. To qualify for President-Elect, candidates must have served on the chapter board within the last 10 years, or must have served as a committee chair for two years within the last 10 years.
If you are interested in either of these vacant positions, please send an email to administrator@hi.asid.org.
---
Become a Sponsor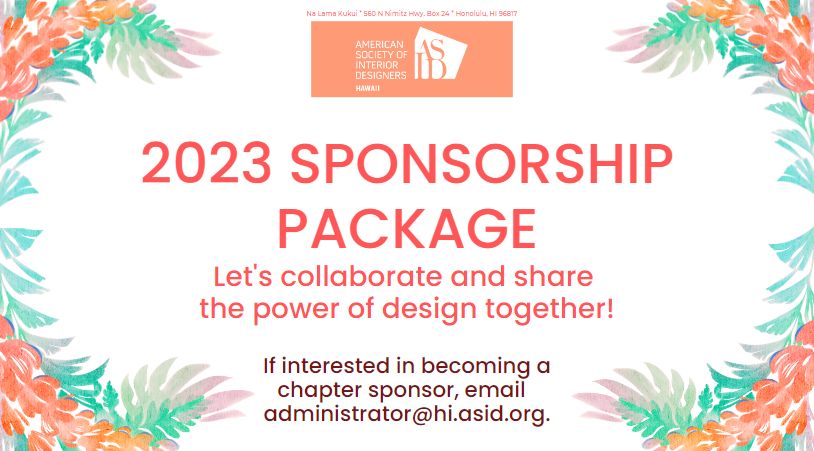 The new sponsorship package is available. Please click here for all of the exciting details.
---
CEU Reminder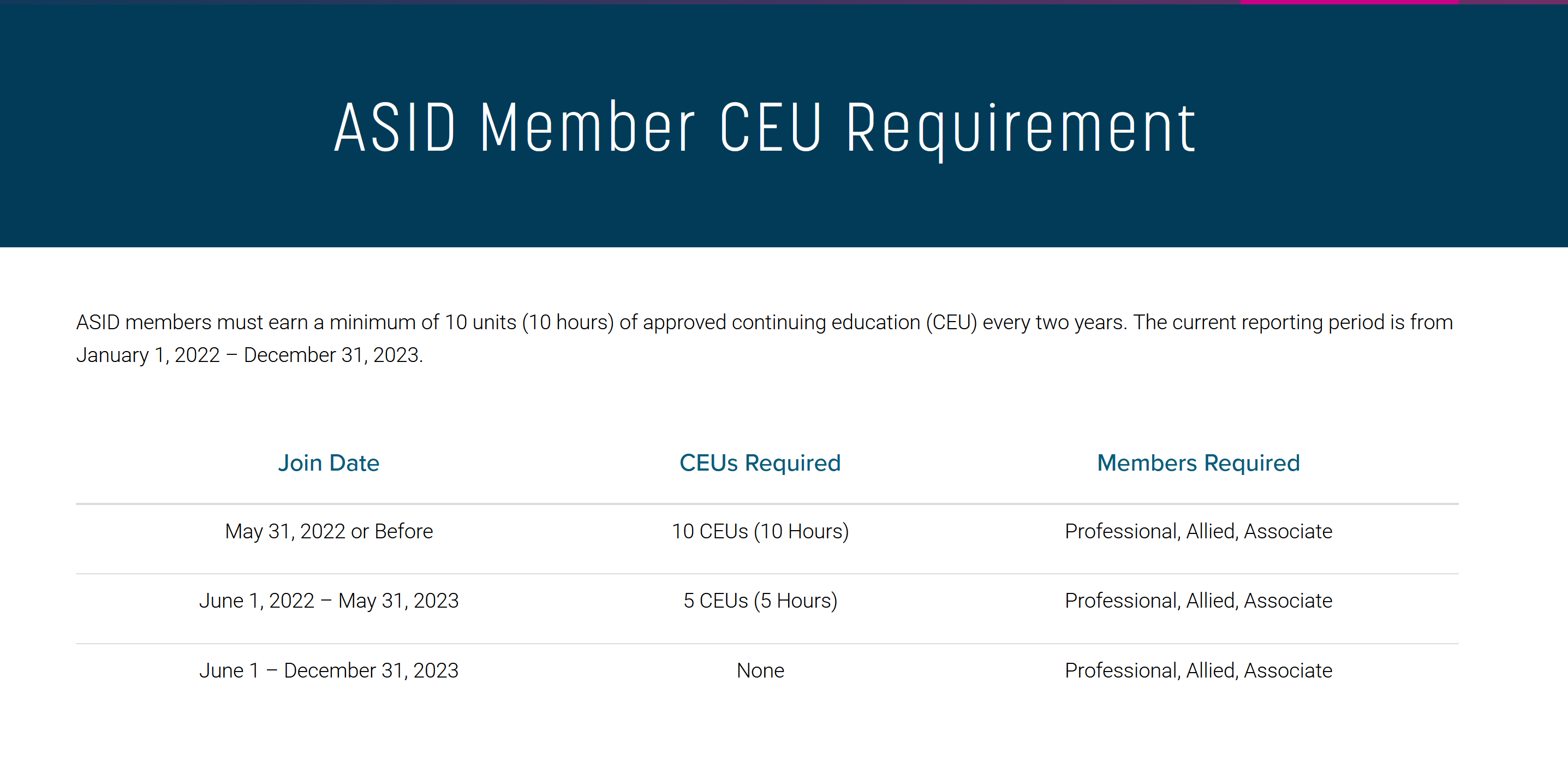 For more info on CEU requirements, please click here.
---
Local Events (Click on highlighted link for more information.)
March 18
Facility Tour: Todd Branson Stoneworks & WILLIS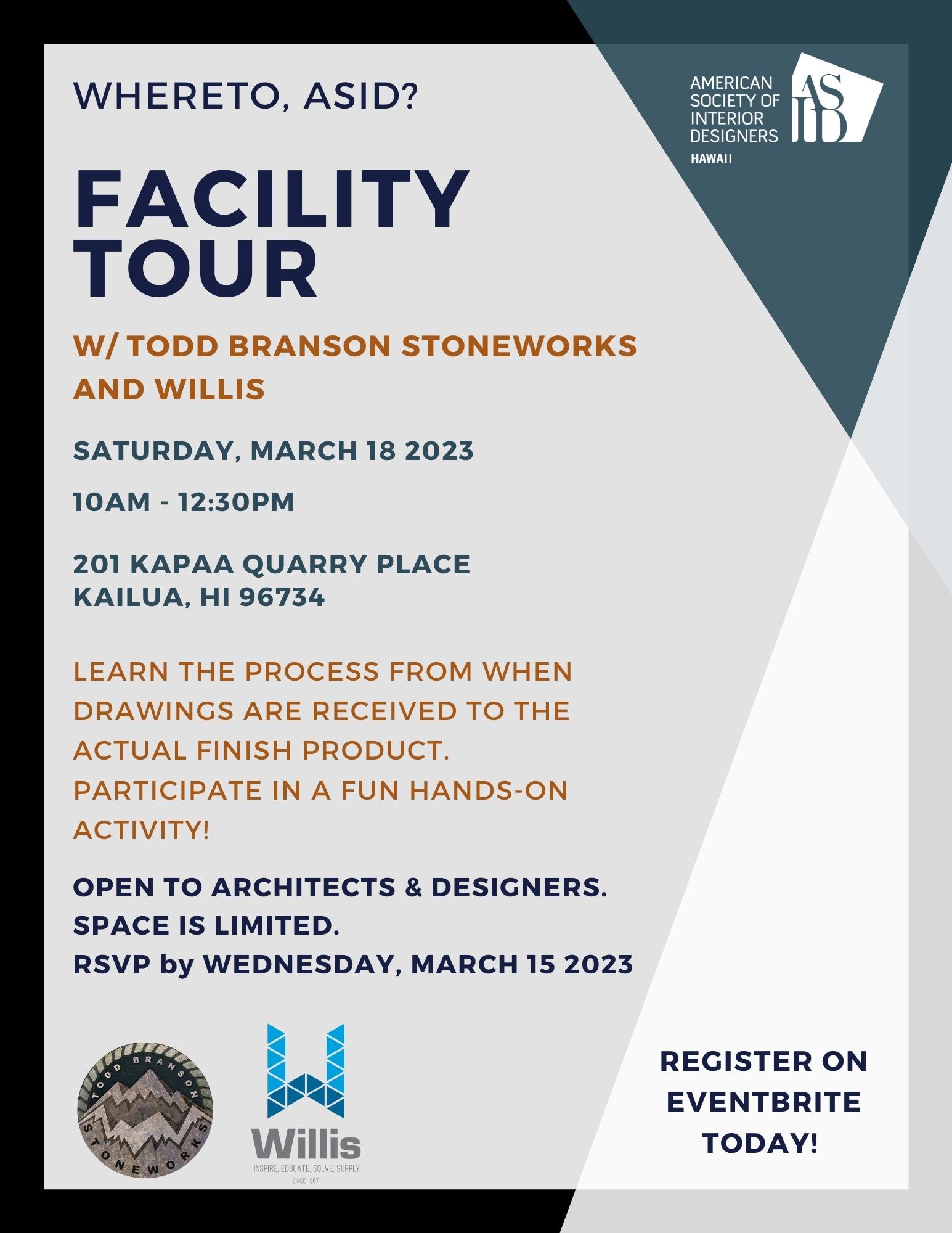 April 8
Plant Event*
April 15
Juice Cleanse*
April 15
InSolid Field Trip with WILLIS*
April 22
Vino and Vinyasa*
April 29
Eco Psychology Hike*
*More details to follow soon.
---
National Events
Please click here for a complete list of national events.
---
Design Articles
10 Most Expensive Buildings Across the Globe That are Worth Billions
Prestige
Buildings tell stories that span several decades — and sometimes even centuries. They provide glimpses into cultures, traditions and technology of the age they belong to. In this manner, they connect civilisations to the all-pervading time and become nodal points on the contours of human history. Of course, many of these buildings are also among the most expensive in the world.
6 Dining Room Trends on the Rise for 2023
The Spruce
The dining room's time as a catch-all for piles of who-know-what is over. Instead, break out your favorite cookbooks and plan a dinner party menu, because in 2023 your dining room will see renewed purpose as a place to gather with your closest friends and loved ones.
The marketplace for globally sourced decor in the U.S. is about to get bigger.
Business of Home
For years, the American interior design market has taken a Eurocentric approach to imported products. New platforms like Vermillion, Oplich and Project Pampa aim to change that.
Inside the High-Tech Interiors Revival
Metropolis
A new wave of designers revisit elements of High-Tech Architecture, creating interiors and objects that are a testament to function as ornament.
Top 10 Tile Trends to Look for at Coverings 2023
Interiors and Sources
The tile trends were gathered and forecasted by sponsors Ceramics of Italy, Tile Council of North America and Tile of Spain. Alena Capra, owner of Alena Capra Designs, certified master kitchen and bath designer and Coverings spokesperson, worked closely with the tile associations to identify the 2023 tile trends.
25 Desks for Small Spaces That Will Upgrade Your WFH Game
House Beautiful
Transform a tiny nook into an office.
Best Healthy Home Upgrades For 2023
Forbes
There are countless articles and blog posts focusing on which home improvements will yield the greatest financial return on investment. But there's another way to look at the ROI conversation: Which home improvements offer the best potential for improving your personal well-being. Those include the five facets of wellness design: health and fitness, safety and security, accessibility, functionality, and comfort and joy.
---
Let's Connect
ASID HAWAII FACEBOOK: Please "like" us on Facebook! CLICK HERE to make sure you are up to date with ASID Hawaii's events, design news and stories. We are also on:
TWITTER
---
Maximize Your ASID Benefits
Trade Pricing and Discounts
ASID membership has its benefits—including exclusive discounts on products and services from national sponsors and industry partners.Make sure your to-the-trade offers or discounts are featured and email industrypartners@asid.org with your company logo, description of your trade service, and a link to register.
Find answers to frequenty asked membership questions including member qualifications, payments and dues, membership cards, updating your profile, CEUs,and password retrieval.
Everything you need to know about NCIDQ exams.
ASID supports the professional development of the Society's members and the profession with continuing education programs and events that allow participants to advance in their careers and build their skill sets. ASID, our Chapters, and Industry Partners offer a variety of continuing education opportunities in-person and online.
ASID Academy: The ASID Academy is a user friendly, dynamic, streamlined continuing education experience offering high-quality courses, webinars, and more in a learn anytime, anywhere (with an internet connection), on your own schedule environment. Topic areas include the Business of Design, Health & Wellness, Institutional, Healthcare, Residential, Workplace, and Hospitality & Retail design. Check out engaging courses like Designing for a New Millennial Culture and earn valuable IDCEC and AIA CEUs in the process. Explore the Academy.

Check out the new IDCEC Website Guide!
ASID members must earn a minimum of 10 unit (10 hours) of approved continuing education (CEU) every two years. We've updated the instructions for CEU reporting that align with IDCEC's new website to help you navigate the process.
ASID members are to utilize the Interior Design Continuing Education Council (IDCEC) registry to warehouse CEUs. Every ASID member has a unique IDCEC number to login into the website (your IDCEC number is different than your ASID number). The IDCEC user registry allows you to upload and track your continuing education activity as well as store a record under your account. Check your IDCEC account regularly to ensure your records are up to date.
Each year, ASID recognizes the exemplary achievements and outstanding service demonstrated by highly engaged members, chapters, student chapters, and industry partners through our awards and honors programs.
---
One Voice
Each day interior designers use their voices and visions to reshape spaces--and therefore the lives of those occupying them--for the better. With those same voices working in unison, they have the power to design a better future for themselves and the entire profession. That is why ASID began One Voice; to empower interior designers to get involved and advocate for or against the public policy that will ultimately influence their careers and lives. For more info click here.
---
Website Log-in Help
The default login info is first name.lastname.member ID, and then the password is just your member ID. If you've forgotten your password, click Log In and then click Forgot Password.
---
About ASID
The American Society of Interior Designers (ASID) believes that design transforms lives. ASID serves the full range of the interior design profession and practice through the Society's programs, networks, and advocacy. We thrive on the strength of cross-functional and interdisciplinary relationships among designers of all specialties, including workplace, healthcare, retail and hospitality, education, institutional, and residential. We lead interior designers in shared conversations around topics that matter: from evidence-based and human-centric design to social responsibility, well-being, and sustainability. We showcase the impact of design on the human experience and the value interior designers provide.