E-Newsletter: December 2018/January 2019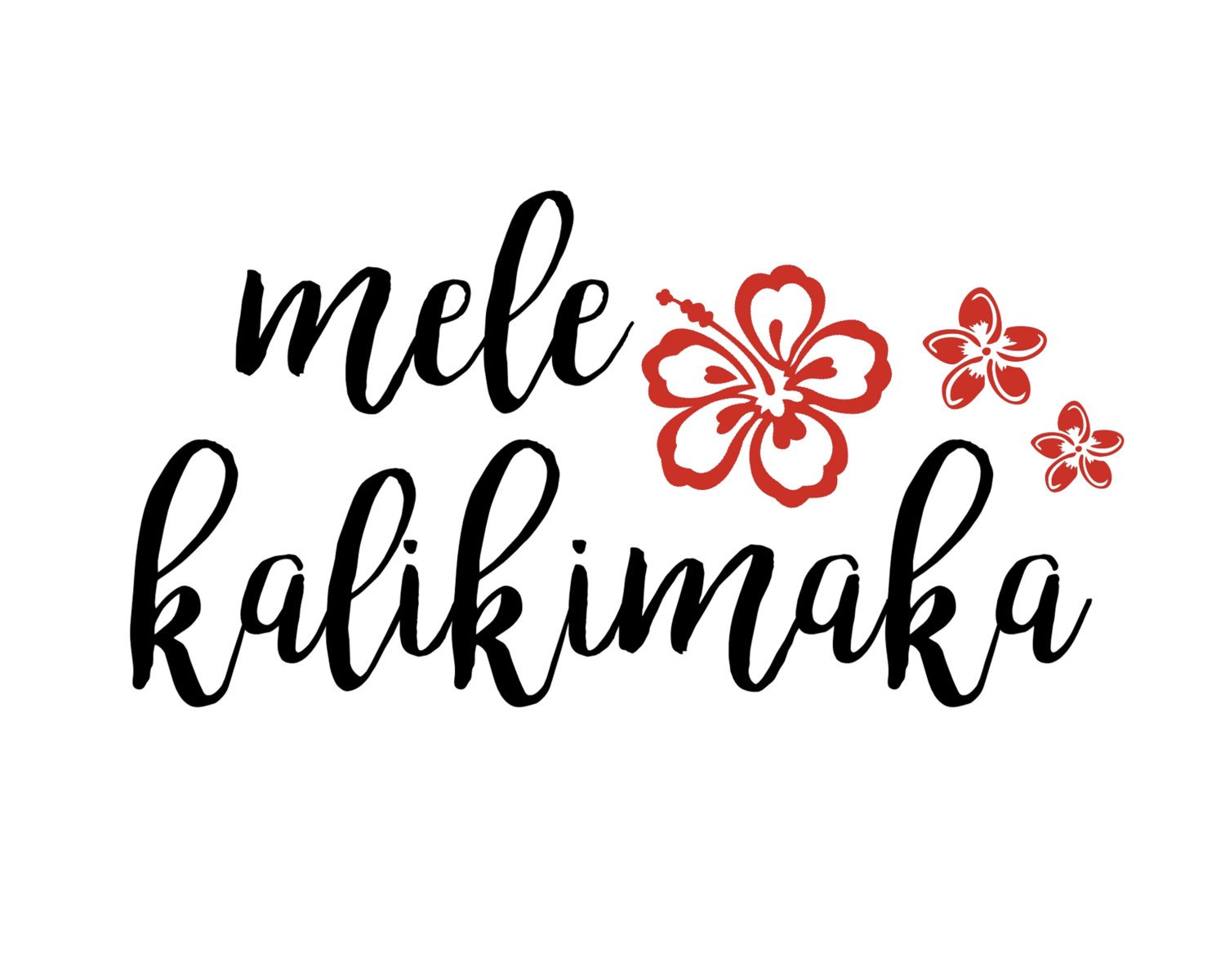 President's Message
Happy Holidays,
I hope this message finds everyone enjoying the holiday season with family and friends.
It's hard to believe another year has gone by. I am excited about the coming new year and all we have planned for our Hawaii chapter. We now have a full board and we are in search of the 2019/2020 board slate. Please consider serving your chapter and getting involved. My involvement in the ASID Hawaii Chapter began when I was a student at Chaminade University 29 years ago… wow it's scary to say that! I have served many positions on the board over the years and it has always been a fulfilling experience. I encourage each member to step up and serve our chapter as part of your professional interior design legacy. For more information regarding the upcoming board vacancies, please click here.
Times have changed and we are trying to change with the times. We will be creating a social media committee so that we can educate the public on the importance of hiring a "professional" designer through our social media platforms. The idea is to have ASID members be guest posters to our web site and social media platforms: Facebook, Instagram, LinkedIn, Pinterest, etc. This is an opportunity for you to showcase your work or items of interest in the interior design world. I hope that you will take advantage of this great opportunity. Please be on the lookout for these requests. We hope that all our members will then share the ASID posts to their followers so we can get the message out virally, because as we know, that's how things get done today.
We are working on the details for this year's design awards and will keep you posted once everything is finalized. We are looking at a late September design awards gala. This gives you plenty of time to get your entries ready. Keep an eye out for the Call for Entries email.
Best Wishes for a Happy Healthy Holiday Season and a prosperous New Year!
With gratitude & aloha,
Tiare Noelani Pinto
president@hi.asid.org
---
National Events (Click on event title for more details.)
Nov. 7 – Jan. 9
Student Portfolio Competition
Jan. 22 – 23
DesignWell Conference
Feb. 19 – 21
The Kitchen and Bath Industry Show
Mar. 1 – 3
SCALE: The National Student Summit
For a full list of upcoming national events, visit www.asid.org/events.
---
One Voice
Each day interior designers use their voices and visions to reshape spaces--and therefore the lives of those occupying them--for the better. With those same voices working in unison, they have the power to design a better future for themselves and the entire profession. That is why ASID began One Voice; to empower interior designers to get involved and advocate for or against the public policy that will ultimately influence their careers and lives. For more info:
https://www.asid.org/one-voice/action-report/4122018?utm_source=insider&utm_medium=email&utm_campaign=advocacy2018&utm_term=4.12.2018
---
Design News (Click on title for complete article.)
Pantone's Color of Year Is Living Coral
Fast Company
The reign of Millennial Pink–that literally and figuratively cool hue whose blue undertones flattered no one–seems to be coming to an end at last. In its place? We have Living Coral. It's Pantone's Color of the Year for 2019, following the company's annual, wide-ranging analysis of color trends across culture. Living Coral is comforting and energizing at the same time, a color meant to serve as a salve in a time of global uncertainty.
Americans Need Home Design That Welcomes Everyone
Architectural Digest
Twenty years ago, Rosemarie Rossetti ran a small publishing business with her husband, Mark Leder, in the basement of their two-story home in Columbus, Ohio, and spent weekends hiking and playing sports. But her life changed on an afternoon bicycle ride in 1998, when a three-and-a-half-ton tree collapsed and crashed down on her, a devastating accident that injured her spinal cord and left her paralyzed from the waist down.
Features to Love, and to Forget, Inside the 2019 HGTV Dream Home
Builder
This year's HGTV Dream Home is a 3,650-square-foot house in Whitefish, Montana, which is perched on the edge of Glacier National Park with views of the Rocky Mountains and Whitefish Lake. It's a three-bedroom, 3.5-bath home that showcases a modern lodge design, with a twist. According to Realtor.com deputy editor Rachel Stults the home boasts four "dreamy design elements" and four "head-scratchers."
Christmas Tree Ornaments So Fabulous You'll Want to Admire Them All Year Long
Vogue
Nothing says holiday season like the smell of fresh fir trees. But while everyone can pick up a tree from a farm, forest (with a permit!), or sidewalk vendor, it's how you trim it that will really sets the tone this December. Some might like the simplicity of gold bulbs and a star on top, but why not give your tree a makeover with some designer ornaments?
Office of the Future: What to Expect from the Workplace in 2019
Interiors+Sources
The modern workplace continues to blend spaces and experiences that encourage new behaviors, support one's health and wellness, and foster meaningful connections between people.
The Best Netflix Shows About Home Design
Freshome
Who hasn't gone on a major Netflix binge? Thanks to today's streaming services, powering through a new favorite show is commonplace. But sometimes you might feel like you wasted a whole day doing nothing but watching TV. So why not binge something a little more edifying? The next time you're going for a marathon on […]
25 Christmas Decorating Ideas as Told by Holiday Tastemakers
Elle
Get into the holiday spirit without going totally over the top.
5 Color Trends to Watch in 2019
Architect Magazine
The new year is around the corner, and major paint manufacturers and color forecasters have already crowned their color of 2019. Spanning the color spectrum from cool grays to warm terracottas, to blush oranges, these five color trends are expected to dominate the design and manufacturing industries in the coming year.
The Experience of a Lifetime
ASID
A medieval city, an exotic kingdom, and the City of Lights. Which would you choose? Join ASID and Architectural Adventures in Spring 2019 for the adventure of a lifetime. Travel with us to Barcelona (March 16-24, 2019), Paris (April 13-19, 2019), and Morocco (April 23 – May 6, 2019).
---
Let's Connect
ASID HAWAII FACEBOOK: Please "like" us on Facebook! CLICK HERE to make sure you are up to date with ASID Hawaii's events, design news and stories. We are also on:
TWITTER
---
Maximize Your ASID Benefits
Trade Pricing and Discounts
ASID membership has its benefits—including exclusive discounts on products and services from national sponsors and industry partners.Make sure your to-the-trade offers or discounts are featured and email industrypartners@asid.org with your company logo, description of your trade service, and a link to register.
Find answers to frequenty asked membership questions including member qualifications, payments and dues, membership cards, updating your profile, CEUs,and password retrieval.
Everything you need to know about NCIDQ exams.
ASID supports the professional development of the Society's members and the profession with continuing education programs and events that allow participants to advance in their careers and build their skill sets. ASID, our Chapters, and Industry Partners offer a variety of continuing education opportunities in-person and online.
ASID Academy: ASID assembled this catalog of online design courses, papers, and videos to bring the best continuing education offerings to ASID members and other designers in an easily-accessible, online-anytime, curated collection. Earn IDCEC and AIA-approved and accredited CEUs in a variety of topic areas including health and wellness, biophilia, HSW, and much more. ASID bylaws and policies require all practitioner members (Professional, Allied, and Associate members) to meet the Society's continuing education requirement.
Check out the new IDCEC Website Guide!
ASID members must earn a minimum of 1.0 unit (10 hours) of approved continuing education (CEU) every two years. We've updated the instructions for CEU reporting that align with IDCEC's new website to help you navigate the process.
ASID members are to utilize the Interior Design Continuing Education Council (IDCEC) registry to warehouse CEUs. Every ASID member has a unique IDCEC number to login into the website (your IDCEC number is different than your ASID number). The IDCEC user registry allows you to upload and track your continuing education activity as well as store a record under your account. Check your IDCEC account regularly to ensure your records are up to date.
Each year, ASID recognizes the exemplary achievements and outstanding service demonstrated by highly engaged members, chapters, student chapters, and industry partners through our awards and honors programs.
---
Website Log-in Help
The default login info is first name.lastname.member ID, and then the password is just your member ID. If you've forgotten your password, click Log In and then click Forgot Password.
---
About ASID
The American Society of Interior Designers (ASID) believes that design transforms lives. ASID serves the full range of the interior design profession and practice through the Society's programs, networks, and advocacy. We thrive on the strength of cross-functional and interdisciplinary relationships among designers of all specialties, including workplace, healthcare, retail and hospitality, education, institutional, and residential. We lead interior designers in shared conversations around topics that matter: from evidence-based and human-centric design to social responsibility, well-being, and sustainability. We showcase the impact of design on the human experience and the value interior designers provide.