E-Newsletter: December 2017/January 2018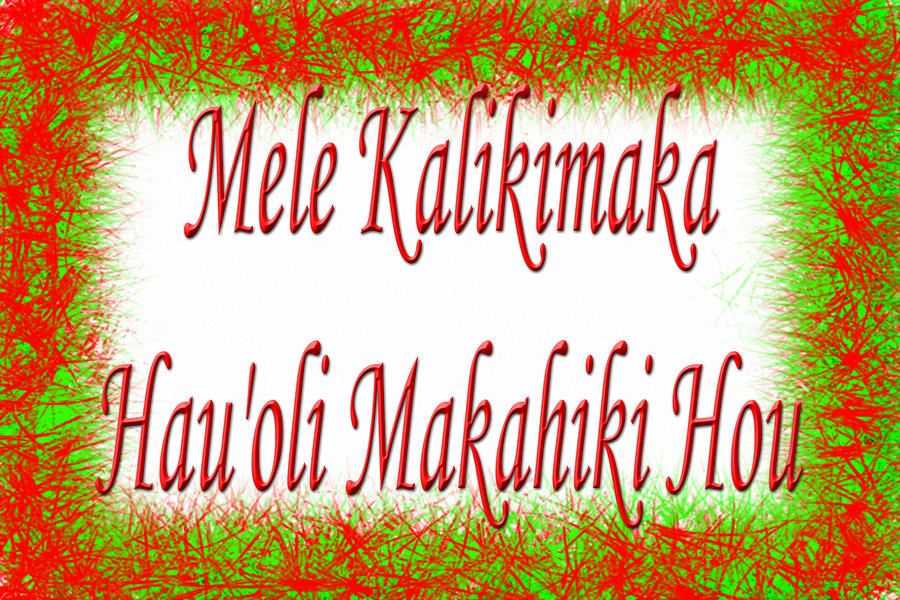 Chapter Sponsors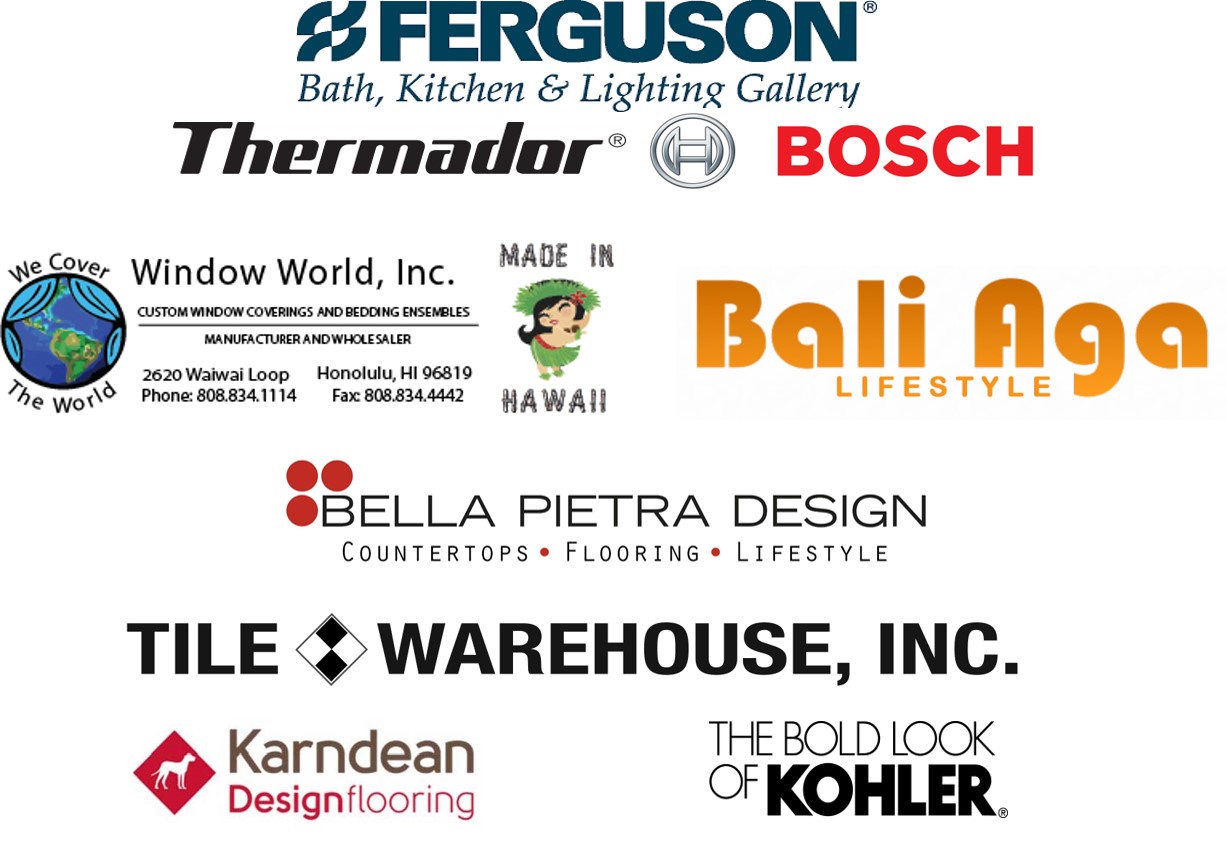 ---
Welcome New Member
Yvette Crosby, Associate ASID
Yvette Crosby and Company, Maui
---
Have You Met the New CEU Requirement? Deadline is December 31.
ASID members must earn a minimum of 1.0 unit (10 hours) of approved continuing education (CEU) every two years. The current reporting period is from January 1, 2016 – December 31, 2017. Click here for more info.
---
Upcoming Election
Here's your opportunity to take a leadership role in our chapter. Below is a list of upcoming board vacancies for the upcoming 2018 election. Terms will start October 2018.
Board members are integral to continuing development of our ASID Hawaii Chapter. As a board member you will work as a team member to achieve the goals set forth by our chapter and National, to provide leadership and help our chapter continue to grow and be an inspiration for the advancement of the design industry. Current Professional, Allied and Industry Partner representatives in good standing are eligible for board director positions. It's a rewarding experience, and it also looks good on your resume! Please click on any title for full job description.
Within the limits of ASID bylaws and policies, the basic functions of the president-elect are to assume the responsibilities of the chapter president in his/ her absence; assist the chapter president in carrying out the functions of that office and perform specific duties delegated by the chapter president; and facilitate the chapter board in understanding its role and responsibilities. This position shall be used as orientation for future chapter presidency.
Within the limits of ASID bylaws and policies, the chapter president-elect has the responsibility and authority to accomplish the following duties including but not limited to: Assumes the duties of the chapter president in his/her absence. Performs duties assigned by the chapter president, which may include serving as chairperson of one, or more, of the chapter's committees or task forces. Chairs the chapter's strategic planning committee and is responsible for ensuring that the process proceeds in an effective manner. Participates in training necessary for orientation as the chapter's future president. Appoints committees and task forces for the fiscal year of his/her presidency. Responsible for preparation of the chapter's annual workplan and budget and its presentation to the chapter board for its review/approval.
At-Large Director – 2-year term
Within the limits of ASID bylaws and policies, the director at large is responsible to focus on an area of particular importance, determined by each individual chapter. This may include such issues as ethics, legislation, geographic outreach, Industry Partners or simply to serve in an at-large capacity.
Membership Director – 2-year term
The primary responsibility of the membership director is to exercise the membership development, recruitment and retention functions for the chapter. Plans and executes (or oversees committees and task forces responsible for planning and executing) membership development and retention functions of the chapter, including some or all of the following: membership recruitment, membership retention campaign, membership needs assessment and satisfaction surveys, member benefits package and benefits communications.
If you possess leadership qualities, the desire to support the interests and needs of the Chapter, and can help to promote the rewards of participation and membership, we need you on the board. To start the process and to demonstrate your initial interest, please contact Nancy at president@hi.asid.org and request a Chapter Leadership Opportunity form.
---
National Events (Click on event title for more details.)
Jan 15 – 21
IMM Cologne - The International Interiors Show
Feb 23 – 25
SCALE: The ASID National Student Summit
For a full list of upcoming events, visit www.asid.org/events.
---
Hospitality Design (HD) magazine is now accepting project and product entries for the 14th annual HD Awards, the industry's premier awards competition, which celebrates the best in hospitality and product design in the last year by honoring the owners, designers, architects, and manufacturers behind the impressive creations. The deadline for entries is Tuesday, March 6th, 2018. Entries must have debuted between December 1st, 2016 and March 1st, 2018.
The projects portion spans 23 categories, including a more encompassing Wellness category for spas (day and hotel), fitness facilities, and other wellness amenities; a new Restorations category that focuses on adaptive reuse projects and historic renovations; and separate Upscale and Luxury hotel categories to focus on the evolving definitions of both segments. Innovative products are recognized in 11 categories such as Casegoods + Furniture, Wallcoverings, Furniture, and Accessories. The finalists will be announced in April, and the winners will be revealed and celebrated at a ceremony at Cipriani 25 Broadway in New York on Wednesday, June 6th, 2018. Both winners and finalists—selected by a soon-to-be-announced jury of industry professionals—are featured in the June issue of HD magazine.
Submit your project entries here
Submit your product entries here
---
Design News (Click on title for article.)
Pantone's 2018 Color of the Year
The American Genius
Much ado about a hue. Over the past year, Pantone encouraged us to reconnect with nature and once another through the promotion of Greenery, the fresh yellow-green color of 2017. It's now time to take our personal and business potentials to a whole other level, as inspired by Ultra Violet, PANTONE 18-3838, which is the 2018 Color of the Year.
Modern Christmas Decorations 2018 – Trends, Colors and Ideas
Interior Zine
Do you wonder what is going to be trendy and stylish for Christmas decors of 2018? When it comes to Christmas decoration the old saying – something new, something old… or in this case something vintage and something recycled is quite spot on.
The Rate of Change Has Changed
Interiors+Sources
With designers working longer hours with tighter budgets, it's led to new trends in both how work is approached and what employers expect.
Mele Kalikimaka!
Language Log
You have probably heard the phrase Mele Kalikimaka (pronounced may-lay ka-lee-key-ma-ka) which means "Merry Christmas" in the Hawaiian language. This phrase became even more popular when it was made into a song written by Robert Alex Anderson in 1949. Musicians such as Bing Crosby, Bette Midler, and The Beach Boys have all performed this now popular Christmas song. But where does the phrase come from?
New Design Trends to Captivate Buyers in 2018
Builder
Experts at Lita Dirks Design offer top tips to attract new home buyers...
This Over-the-top Gingerbread Display of D.C. Architecture is Perfect for the Holidays
Elle
Such a sweet display!
This New Concept Store Is Your One Stop Shop For Food, Flowers, and Design
Architectural Digest
Roman and Williams—the go-to firm for Gwyneth Paltrow, the Ace Hotel, and others—opens a bounteous home-goods emporium.
These 7 Outdated Design Trends Could Hurt Your Chances of Finding a Buyer
Freshome
We hate to say it, but trends do come and go. What was hot a few years ago may not be popular now and some long-scorned fads are making their way back into the public consciousness. (We're looking at you, wallpaper!) For sellers, this cycle can leave some sellers stuck with outdated design trends when […]
ASID HAWAII FACEBOOK: Please "like" us on Facebook! CLICK HERE to make sure you are up to date with ASID Hawaii's events, design news and stories. We are also on:
TWITTER
---
One Voice
Each day interior designers use their voices and visions to reshape spaces--and therefore the lives of those occupying them--for the better. With those same voices working in unison, they have the power to design a better future for themselves and the entire profession. That is why ASID began One Voice; to empower interior designers to get involved and advocate for or against the public policy that will ultimately influence their careers and lives.
---
Maximize Your ASID Benefits
Trade Pricing and Discounts
ASID membership has its benefits—including exclusive discounts on products and services from national sponsors and industry partners.Make sure your to-the-trade offers or discounts are featured and email industrypartners@asid.org with your company logo, description of your trade service, and a link to register.
Membership FAQs
Find answers to frequenty asked membership questions including member qualifications, payments and dues, membership cards, updating your profile, CEUs,and password retrieval.
NCIDQ Exam
Everything you need to know about NCIDQ exams.
ASID supports the professional development of the Society's members and the profession with continuing education programs and events that allow participants to advance in their careers and build their skill sets. ASID, our Chapters, and Industry Partners offer a variety of continuing education opportunities in-person and online.
ASID Academy: ASID assembled this catalog of online design courses, papers, and videos to bring the best continuing education offerings to ASID members and other designers in an easily-accessible, online-anytime, curated collection. Earn IDCEC and AIA-approved and accredited CEUs in a variety of topic areas including health and wellness, biophilia, HSW, and much more. ASID bylaws and policies require all practitioner members (Professional, Allied, and Associate members) to meet the Society's continuing education requirement.
Check out the new IDCEC Website Guide!
ASID members must earn a minimum of 1.0 unit (10 hours) of approved continuing education (CEU) every two years. The current reporting period is from January 1, 2016 – December 31, 2017. We've updated the instructions for CEU reporting that align with IDCEC's new website to help you navigate the process.
ASID members are to utilize the Interior Design Continuing Education Council (IDCEC) registry to warehouse CEUs. Every ASID member has a unique IDCEC number to login into the website (your IDCEC number is different than your ASID number). The IDCEC user registry allows you to upload and track your continuing education activity as well as store a record under your account. Check your IDCEC account regularly to ensure your records are up to date.
Each year, ASID recognizes the exemplary achievements and outstanding service demonstrated by highly engaged members, chapters, student chapters, and industry partners through our awards and honors programs.
Website Log-in Help
The default login info is first name.lastname.member ID, and then the password is just your member ID. If you've forgotten your password, click Log In and then click Forgot Password.
---
About ASID
The American Society of Interior Designers (ASID) believes that design transforms lives. ASID serves the full range of the interior design profession and practice through the Society's programs, networks, and advocacy. We thrive on the strength of cross-functional and interdisciplinary relationships among designers of all specialties, including workplace, healthcare, retail and hospitality, education, institutional, and residential. We lead interior designers in shared conversations around topics that matter: from evidence-based and human-centric design to social responsibility, well-being, and sustainability. We showcase the impact of design on the human experience and the value interior designers provide.